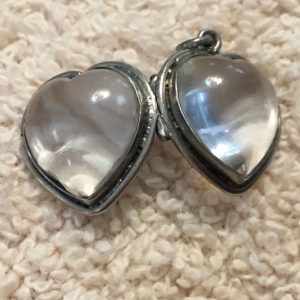 Let me start by saying this is a lovely charm, a very desirable charm, it is a charm I would love to own. This is not, however, a pool of light charm… It may even be rock crystal, although it is far more likely to be crystal glass, but Pools of Light are globes of rock crystal which, when gazed through, turn the view upside down.
Check it out here [Sterling Puffy Heart Charm – Locket] and let me know what you think below.
Pool of Light charms became very popular in Victorian England and the craze traveled around the continent and to the Americas through the 1910's.
Here is an actual Pool of Light charm: