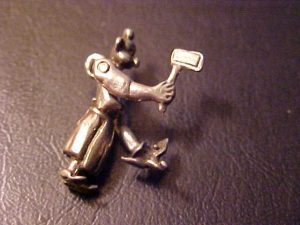 When the farm wife met the bird…
It probably didn't go well for the bird. But that's life, right?
This vintage 1940's sterling silver movable charm is a perfect addition to your farm life or dark humor charm bracelet.
Both of the woman's arms move up and down, one with axe, the other with bird. You don't see THAT every day!
.