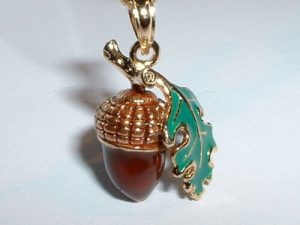 Acorns are symbols of fertility, the potential for new life, both corporal and mystical.
Druids believed the consumption of acorns would help to see the future.
This delicate acorn charm might symbolize potential, or autumn or be a companion for the squirrels in your life.
Good luck!
Click here to see more images of this yellow gold acorn charm.